We've officially launched our new Operations Centre in Knocknacarra, Galway
We were delighted to officially launch our new Galway operations centre in Knocknacarra yesterday. Brokers and industry representatives from the Galway region were present for the opening ceremony. The centre was officially opened by Ken Norgrove, CEO of RSA Insurance Ireland.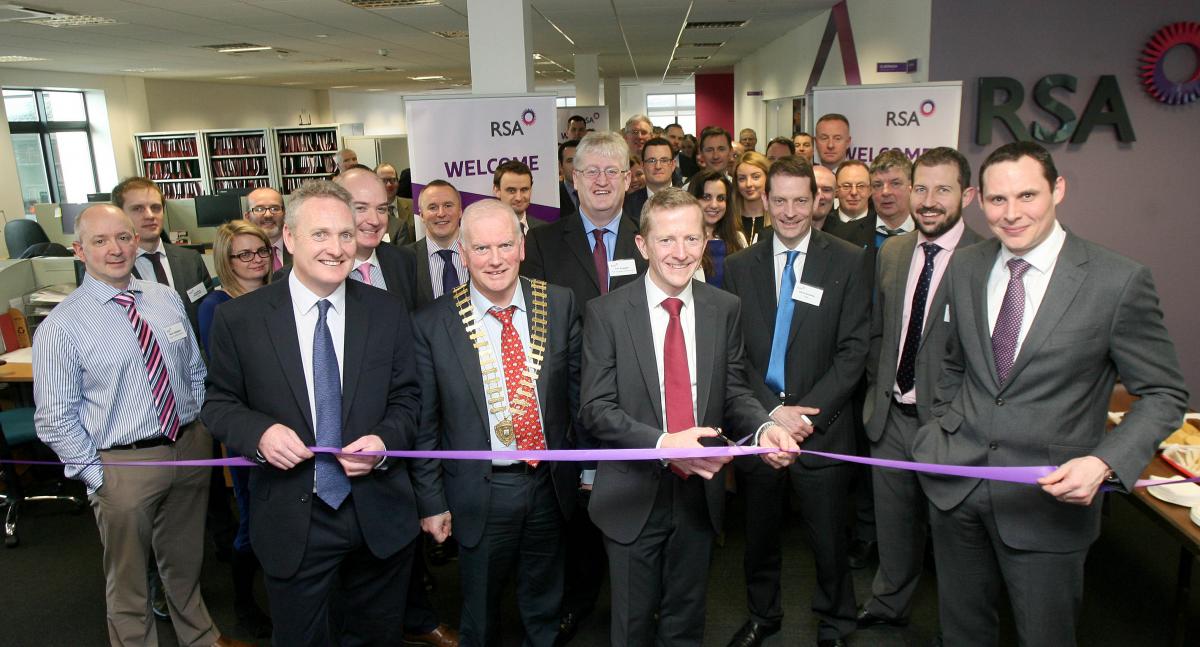 The new operations centre combines 100 existing RSA staff from Ballybrit and Liosban Business Park offices, along with 50 new recruits in the state-of-the-art facility in Knocknacarra. In addition to the existing claims and underwriting functions, the new site will be a centre of excellence for RSA's SME business.
Speaking at the official launch and commenting on RSA's investment in the area, Ken Norgrove, RSA Insurance Ireland CEO said: "We are delighted to officially launch our new operations centre in Knocknacarra today. In January we recruited 50 new expert roles, an investment that builds on the strong development work that has been done by our team here in Galway over the past few years and expands our footprint in the West of Ireland."
Following the ribbon cutting ceremony, our guests enjoyed a casual lunch and networking in the reception area of the new centre. The atmosphere was hugely positive and there was a great turnout for the launch event.