We've Launched a new Website
RSA Ireland is proud to introduce our new website for our customers.  Recognising the need to supply our customers with information and services online, this new website provides a number of tools which will support our customers and make doing business with us easier.
The fresh new look is simple and easy to navigate with access to product information, key contacts and claims information.  Our customers are important to us, so we have improved access to information and created a faster more effective way to contact us.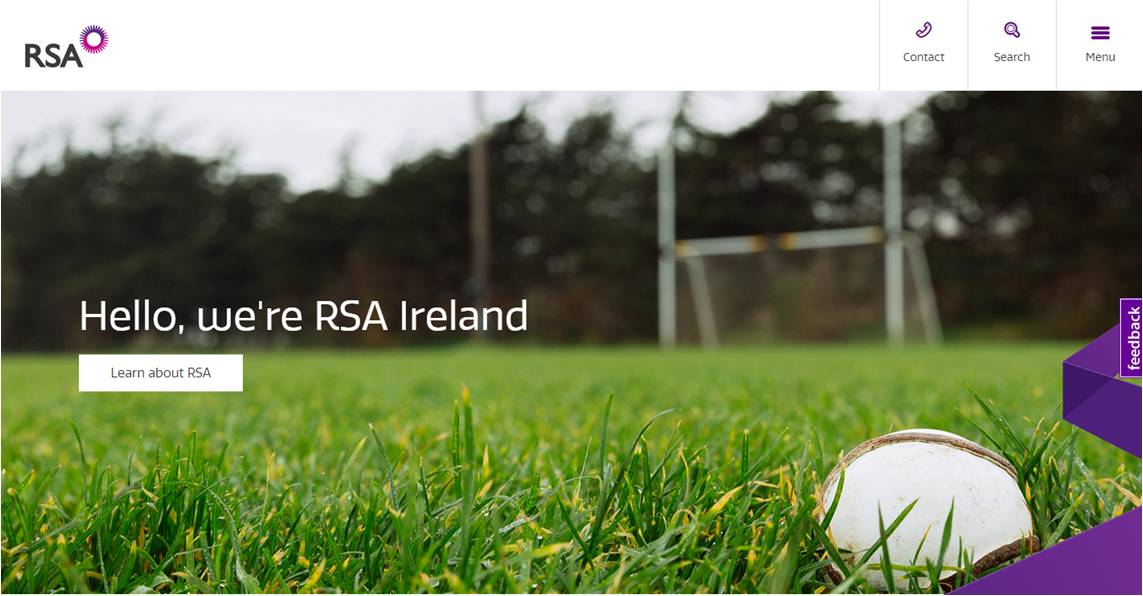 We understand that people want to use multiple devices when online.  We also know that you're more likely to have a phone in your hand when you need us than be in front of a PC.  That's why the new site is mobile optimised to provide easy access to contact and other information when you need it most.
Information such as phone numbers for claims assistance, policy information and access to our windscreen repairers are readily available.  Our approved vehicle repairers are now available on an interactive map that can pinpoint the closest repairer to your home or work. 
Customer feedback is really important to us and the new website is built with our customers in mind and we would welcome feedback to improve it.  We want to provide what our customers need to make it easier to do business with us. Look for the feedback tab on screen and help us improve.  How can we improve what we have? What more can we add?